Submitted by
content
on Fri, 05/20/2022 - 14:24
Ex-Stoke City player Mike Pejic is certain that the Potters would have made the Championship playoffs if they kept John Obi Mikel at the club beyond last summer. Pejic talked about John Obi Mikel in his column for the Stoke Sentinel. According to him, he saw enough of John Obi Mikel to believe that his former team would have finished in the top six with the Nigerian midfielder.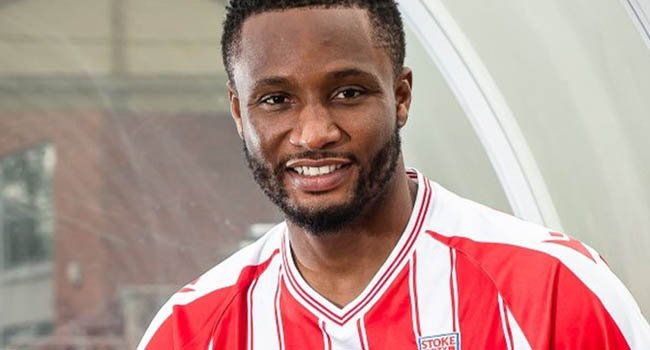 Mikel spent last season at Stoke City and they were keen to keep him at the club for one more season at least. In the end, they were unable to secure the signing of the former Chelsea midfielder for one more season.
Stoke City will play in the English Championship next season after failing to secure automatic promotion or make the playoffs thus making it four straight seasons in the second tier of English football since they were relegated from the Premier League. They started the season well and were in the top six places required for at least a playoff spot as masterminded by former Northern Ireland national team manager Michael O'Neill, but a run of just one win in 12 matches between January 2022 and March 2022 dented their promotion hopes massively.
Potters fans had promotion aspirations this season, but the form in the first three months of the year ensured that it was not possible.
A major problem in the Stoke City was in the area of winning possession of the ball back from the opposition. They had a ball winner in John Obi Mikel, but he opted not to stay at the club beyond last summer. He signed for Kuwait Sports Club shortly after making the decision to leave Stoke City as a free agent.
Stoke City legend Pejic made more than 300 appearances for the club and he's sure that they would still be in contention for promotion to the Premier League if Mikel managed to stay at the Bet365 Stadium.