Submitted by
content
on Sat, 06/26/2021 - 17:37
Nigerian midfielder John Mikel Obi has signed a one-year contract extension at English Championship outfit Stoke City until 2022.Stoke City see the ex-Super Eagles player as an important member of their squad and they have decided to give him a contract extension.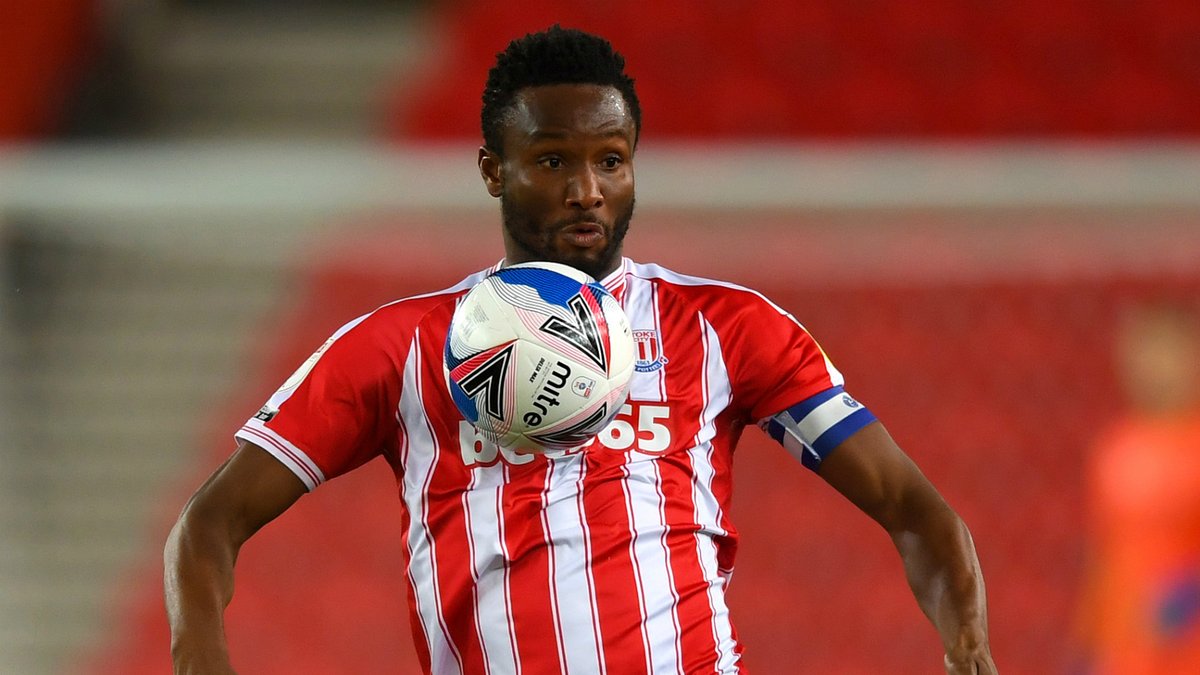 John Mikel Obi, 34, would have been a free agent this summer if his contract was not extended as his previous deal was set to expire at the end of the month. The decision to extendhis contract was confirmed in a statement from the club.
The statement said the club has activated the contract extensions for both 34-year-old midfielder John Mikel Obi and 32-year-old defender James Chester. However, 27-year-old midfielder Jordan Cousins was released after two years at the club. He made 45 appearances in two seasons at the Bet365 Stadium. Cousins will leave the Potters this summer at the end of his contract with the club.
Retired Nigerian international John Mikel Obi signed for Stoke City last year shortly after leaving Turkish Super League clubTrabzonspor and has become an important part of the team.
Stoke City didn't meet their target of securing a playoff spot at least at the end of the recently concluded Championship season . The Potters could only finish in mid-table (14th place with 60 points from 46 games). A playoff spot would have given Stoke City the chance to fight for a place in next season's Premier League. London club Brentfordtook the only available Premier League spotvia the playoffs whileChampionship winners Norwich City and runners-up Watford picked the other two available slots for Premier League football next season.
John Mikel Obi previously played for clubs like Chelsea, Lyn Oslo of Norway and Tianjin Teda in the Chinese league. While he was at Chelsea, the Nigerian won the Champions League trophy. He featured in 41 of the 46 league games this season.