Submitted by
content
on Mon, 07/25/2022 - 12:42
Nigerian star John Obi Mikel has made his choice from the legendary duo of Lionel Messi and Cristiano Ronaldo. The former Chelsea and Stoke City midfielder was drawn into the two-decade rivalry of who's the best playerbetween Ronaldo and Messi during a recent radio interview. When asked about the rivalry, John Obi Mikel opted for Messi ahead of Ronaldo.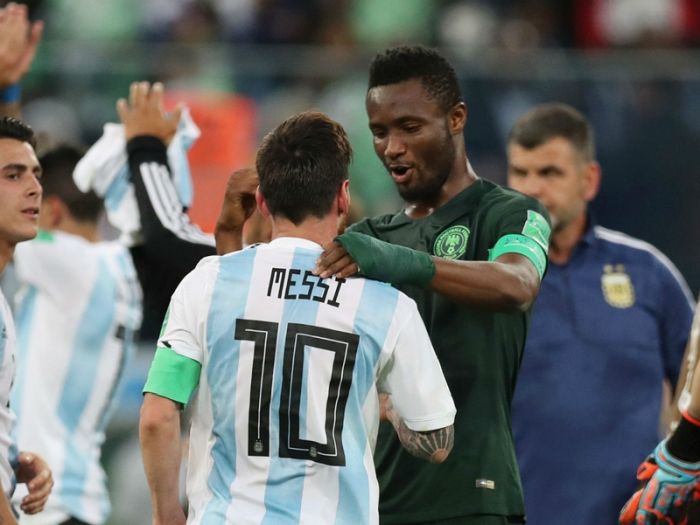 John Obi Mikel has faced Messi and Ronaldo several times throughout his professional football career. His first encounter with Barcelona legend Messi was at the 2005 FIFA Under-20 World Youth Championship in the Netherlands. Messi scored twice for Argentina from the penalty spot in the final of the tournament on the way to a 2-1 victory over Nigeria.
Mikel and Messi also faced each other at the 2010 FIFA World Cup tournament in South Africa and at the 2014 FIFA World Cup tournament in Brazil. Argentina ran out 1-0 winners on both occasions. In addition to facing Lionel Messi at international level, Mikel has also faced the little magicianat club level while he was a Chelsea player. John Obi Mikel and Chelsea faced Lionel Messi and Barcelona on numerous occasions.
John Obi Mikel has faced Portuguese star Ronaldo several times, but not as much as he has faced Messi. Chelsea midfielder Mikel crossed path with Ronaldo when the five-time Ballond'or winner was a Manchester United player.
Mikel enjoyed a 17-year playing career, winning several trophies along the way. The Nigerian midfielder won two Premier League titles, three FA Cups, one UEFA Europa League and one UEFA Champions League. At international level, Mikel was a key player for Nigeria as they won their third African Cup of Nations (AFCON) title by beating Burkina Faso 1-0 in the final. He also represented his country at three FIFA World Cup tournaments.