Submitted by
content
on Fri, 03/23/2018 - 07:33
Former Arsenal midfielder Emmanuel Petit has revealed that a private phone conversation with France coach Didier Deschamps convinced Olivier Giroud to leave the Gunners during the winter transfer window. The 31-year-old made the switch to London rivals Chelsea in an £18m deal prior to the transfer deadline.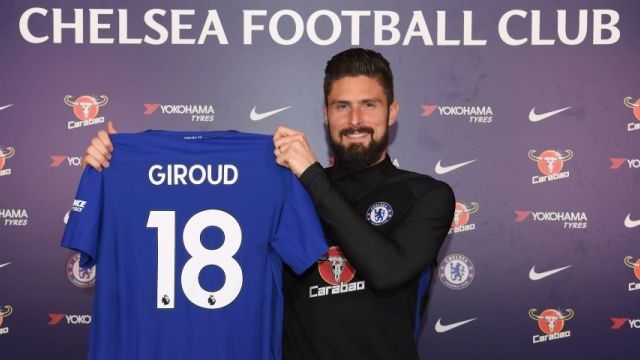 In a report covered by Metro, Petit disclosed that his compatriot had made contact with Deschamps, who urged him to pursue a fresh challenge elsewhere in order to better his chances of making the France squad, he said: "As for Olivier Giroud, who departed as a direct result of Auba signing, I think he made the decision to leave himself. He knows that if he wants to go to the World Cup, he needs to play regularly.
"He spoke with Didier Deschamps over the phone, who told him as much – the France coach will likely only select players who are starting nearly every week. I'm certain it was a tough decision for Giroud to make – he really seems to love Arsenal – but that's the way it is. In football, things move quickly and you need to adapt."
Giroud oversaw the Blues succumb to a 3-0 defeat versus Bournemouth shortly after his arrival, and his debut against Watford was not fruitful either as the Blues suffered a rather embarrassing 4-1 loss. Despite this, he will be optimistic of making amends with Conte likely to hand his maiden start versus West Bromwich Albion in the Premier League on Monday.
The Frenchman made himself popular as a super-sub during the backend of his Gunners career, but he will expect more playing time from the off at Chelsea who have identified him as the ideal player to fulfil the role of a target man upfront.
Giroud has reached double figures in each of his previous five Premier League campaigns with Arsenal, and he will be aiming to achieve a top-four finish with the Blues whilst adding up to his league tally of four goals in 17 appearances this season.